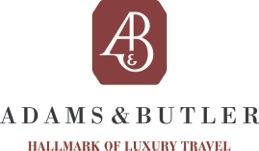 Address:
Block 2,
Aspen Court,
Bray Road
Cornelscourt,
Dublin 18
Contact:
Siobhan Byrne Learat
Contact:
Rachel Herman
Phone:
+353 1 2889355
Phone:
00353 86 2329932
Phone:
Toll Free US & Canada 1800 894 5712 Toll Free Australia 1800 255982
Email:
siobhan@adamsandbutler.com
Email:
sales@adamsandbutler.com
Web:
http://www.adamsandbutler.com
---
Adams & Butler are different. We create unique authentic experiences for your clients offering an entirely new type of tailor-made product using the finest castle hotels, private stately mansions  and country guesthouses. We can arrange private visits and privileged access to leading experts and the aristocracy, many of whom work for us as driver guides.  We are a one-stop shop for Britain & Ireland with itineraries for both individuals and groups on varied themes such as Gourmet, Glitz & Glamour, Gardens, Whiskey, Castles, Art, Titanic, Gay, Jewish, Motor-biking Ghosts, Follies, Round Towers, Golf, Biking, Walking & Equestrian etc..   We also have access to a variety of properties and castles available for exclusive rental.  We are a Virtuoso & Ensemble ground handler and have been in business since 2002.  Our main clients are from the United States, Brazil, Mexico, Canada, Argentina, Russia, Australia and other Latin American countries.  We have native Brazilian Portuguese, French, Spanish and speakers in the office.  We work with the top agencies and tour operators worldwide and looked after many celebrities, politicians and  presidents of the top companies in the world.  We can also design itineraries based on affordable luxury.
Services
F.I.T Services
Activity Holidays
B&B / Guest House
Car Hire
Chauffeur Drive Vacations
Cultural Tours Of Ireland
Fly And Drive
Golf Packages
Honeymoons
Hotels
Self Catering
Short Breaks
Small Group Adventure
Wild Atlantic Way Holidays
Group Travel:
Activity holidays
Choral
Cruise Excursions
Faith Travel
Family Reunions
Golf Holidays
Conference & Incentive
Incentive
Wild Atlantic Way Programme
Languages Spoken
Arabic
English
French
Polish
Portuguese
Russian
Spanish